Salesflags Managed Services
Overview
We provide an outsourced social selling service for busy sales teams who want to leverage LinkedIn to build relationships, influence prospects and schedule meetings.
AN integration of Salesforce and linkedin
Flagging up to sales teams their leads' social activities, lead scores, proposed conversational engagements and, for marketers, tracking and reporting sales' follow up progress
The Social Selling Problem
For the last 3 years we have been introducing social selling to sales teams in mid sized enterprises and encouraging the use of both Salesforce and LinkedIn Sales Navigator to increase sales productivity.
B2B social selling is the proactive commenting, viewing, connecting and messaging of prospects on LinkedIn, not just sharing posts that the marketing department has published.
Every interaction a salesperson has with a prospect matters, optimising these engagements has a direct impact on conversion rates.
However, social selling has its challenges, here are four that we experience frequently and help businesses overcome:
Social selling is labour intensive

- It takes time to proactively comment, view, connect and message on LinkedIn.

Capturing leads is largely a manual process

- Sales teams need help reporting, many are still using Excel spreadsheets.

Lack of automation

- Social selling needs to be baked into sales processes somehow.
LinkedIn's Sales Solution's falls short

-

Sales Navigator and Sales Insight integrations are not focussed around social selling.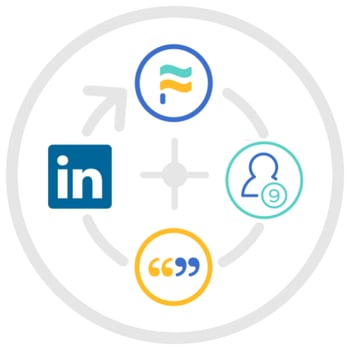 Social Selling Solution
Salesflags' social selling solution includes: reviewing, qualifying and engaging with Salesflags leads created in your Salesforce CRM.
1. Review 2. Qualify 3. Engage
1. Review
Head to the standard lead list view used by Salesflags in your Salesforce CRM.
Select a lead that you would like to review and follow through to their lead profile in a separate tab.
Using the Native LinkedIn Sales Navigator widget, check that the selected lead matches up against the individual you want to review.
2. Qualify
Assign the lead an initial 'Rating' from your LinkedIn Sales Navigator review.
Using the 'Lead LinkedIn ID' field, follow through to the LinkedIn profile in a separate tab. (Salesflags tip: right click and use 'Google Search')
Once in LinkedIn, assess the profile of the lead and head to See all Activity > Posts.

3. Engage
Heading down the most recent posts, look for relevant content to engage with in the forms on comments and reactions. (Salesflags tip: send connection requests to leads who are your ideal customer profile)
After engaging on LinkedIn, return back to the lead profile within Salesforce and review your initial 'Rating'.
Return to Salesflags' lead list view and begin the process on your next chosen lead.

Lead Assignment
During setup stage, your sales reps availability, region and industry specialities will be reviewed in order for our team to distribute leads correctly. Salesflags also works alongside any dynamic lead assignment solutions that you may already have in place.
Minimum 5 Sales users
Daily support in lead generation activities within Salesforce CRM. Including support for review, qualify and engage process.

Setup and sync of Sales Navigator in Salesforce CRM.

Setup and customisation of Salesflags in Salesforce CRM.

Setup of Salesforce Reports to track KPIs.

Complimentary content strategy advice.
Review of current CRM system and processes in order to establish installation and setup procedures.
$200 + VAT per user (Per Month)
Salesflags Proflags licenses not included in Managed Service Package fees
"As part of our Sales cadence we systematically connect with prospects on LinkedIn. When a prospect replies, comments, likes or shares something on LinkedIn, Salesflags literally flags that to us in Salesforce. We can use that flag to trigger a response from our sales or marketing team"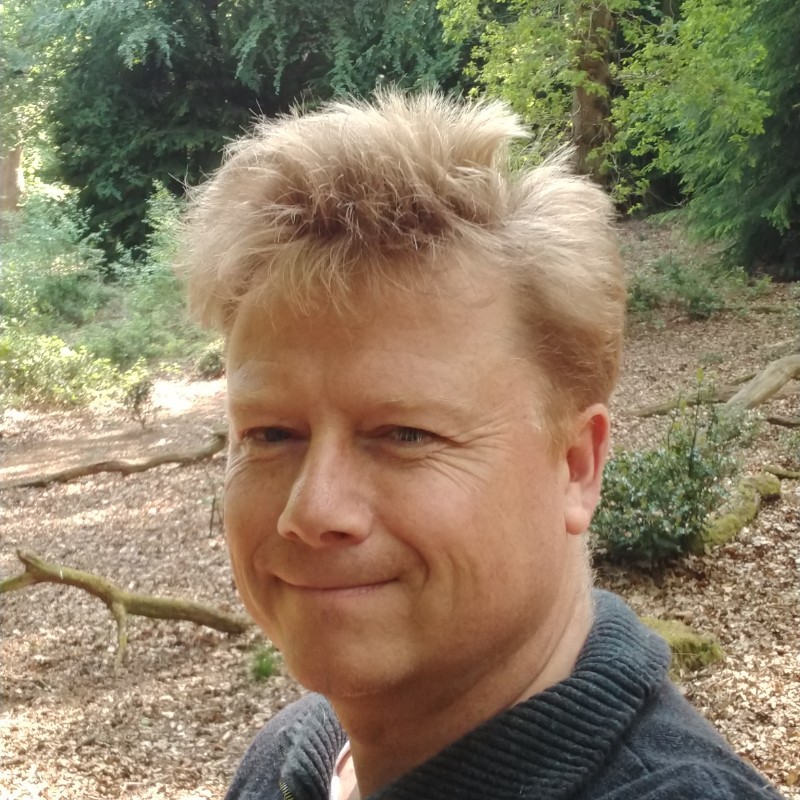 James Wright Chief Marketing Officer - Ortoo Apps
"Clear visibility of social media engagement enabled trackable and efficient follow up by sales. Salesflags saved 100 plus hours in manual effort in recording engagement in Salesforce"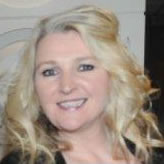 Ann Marmion Sales Operations Consultant - Application Perfection